Reimagining Trade Shows
The heads of the KICK Show, Grassroots Connect, MICAM Americas and Atlanta Shoe Market on how they are adapting.
The COVID-19 crisis created seismic change across almost every aspect of the footwear industry — and that included the traditional buying cycle. Faced with retail shutdowns, travel restrictions and stay-at-home orders and product shortages, the hows and whens of getting product in front of retailers looking to buy has been an open question. Should shows be postponed? Canceled? Modified? And what will this season of disruption mean in the larger picture, when trade shows of all kinds have faced fundamental questions about where and how they should best operate. To find out, we went to the source. Footwear Insight spoke to representatives from four major trade shows, each of whom has taken a different tack to serving their brand and retail constituents, to get their take on how shows need to serve the industry now and what role they can will play in the going forward.
Terry Schalow, Executive Director, RIA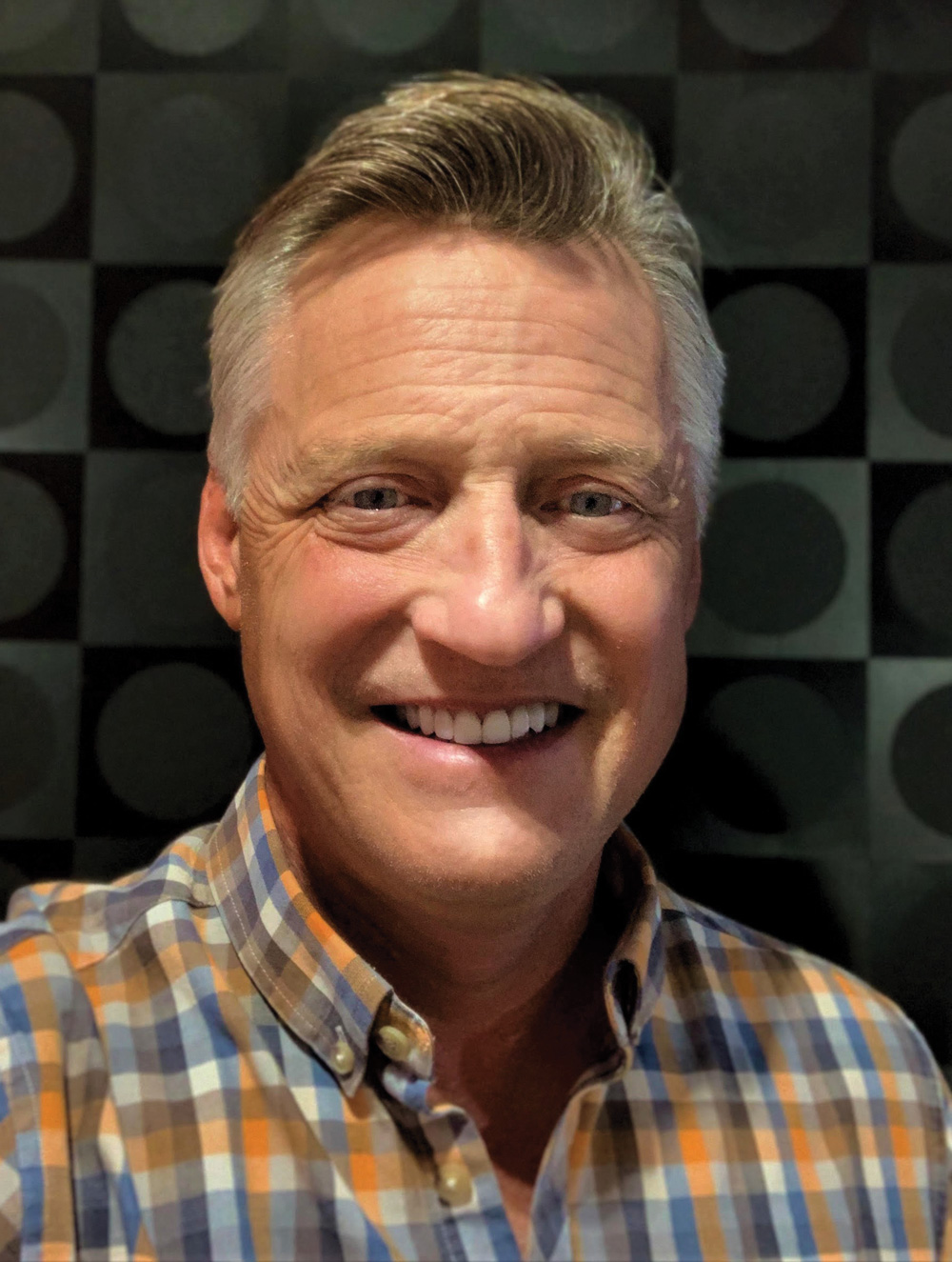 The run specialty oriented Running Industry Association announced in March that it would be canceling the second edition of its KICK show, originally planned for May 11 to 15 in Denver. This month, the group announced that it had created KICK On-Demand, a virtual event for group members and partner brands.
What were the factors that went into deciding to switch to a virtual show versus a modified, in-person show?
When we first recognized that a physical show wasn't possible, we considered some sort of hybrid show model. However, the hybrid show strategy left us with too many unknowns; we had no idea when any type of gathering, however small, would be possible. The digital format, in contrast, allows for a safe and productive meeting environment, and we arrived at the decision to move in that direction fairly early in the planning process.
‍What are your main goals for the virtual KICK On-Demand?
We have three key goals for RIA KICK On-Demand. One, we're focused on offering the same "working-show" theme that differentiates KICK from the standard trade show model. Our goal for KICK On-Demand is to replicate that. Two, we want to go beyond simply watching an online presentation and make the experience immersive for buyers. To that end, we're partnering with Elastic by Plum River to offer brands the option of a digital catalog. Buyers will be able to use this tool to follow the presentation and plan assortments in real time, which we feel will make the order process easier. It's important to add that not all brands that participate in KICK On-Demand will be able to offer the Elastic platform, and that's OK. We see digital catalogs as an important part of creating business efficiency, so if all we do is introduce the idea to our members, we'll be moving the channel in the right direction. Finally, we want KICK On-Demand to be accessible to everyone, so there are no fees involved. All that is required for attendance is an RIA membership. To make membership a no-brainer, we're deferring dues for new retail members until January 2021.
‍What advantages does a virtual event offer over a physical one?
The obvious answer is the cost savings: There are no booth fees for the brands, and no costs associated with transporting and housing staff and materials to a physical show. Similarly, retailers will not have to budget for travel expenses, and can be in their stores to support sales efforts as stores ramp back up. Perhaps even more important, considering the wide variety of challenges that our brands face, a virtual event offers flexibility for both brands and retailers. KICK On-Demand won't be constrained by venue or time, so for the brands, many of whom may be experiencing supply chain disruptions and sample delays, we're offering them the ability to present when they are ready. If that turns out to be July or even later? No problem on our end.  For retailers, they'll have the option of joining a live presentation or reviewing at a later time.
‍What downsides are you anticipating?
It's always great to have the industry gathered in one place for networking and the sense of community that comes with a large group; that, unfortunately, just isn't possible at present. Buyers will miss the tactile element of being able to touch and feel new products. However, I've heard that several brands are planning workarounds by supplying samples or fabrics in advance of their presentation where it makes sense.
‍What do you see as the role of a trade show for the industry?
Trade shows serve a variety of purposes, from introducing new products to educational opportunities to networking, and as I mentioned earlier, fostering a sense of community. The RIA KICK On-Demand show follows suit, but in a very focused way by dialing in the idea of a true working show and eliminating the superfluous stuff that can drive costs up. We're positioning KICK On-Demand as a "no frills working show" because that's exactly what it is, and hopefully a welcome evolution to the standard trade show model.
Kelly Helfman, President of MICAM Americas, WWDMAGIC, Project Womens & Sourcing at MAGIC, and Belinda Pina, Head of Footwear Sales, Informa Markets
Slated to be the first edition of the longtime Vegas show under its new partnership with MICAM, MICAM Americas parent Informa Markets announced this month that its new show dates would be Sept. 30 to Oct. 2, instead of Aug. 17 to 19. (Initially the show had been slated for Sept. 29 to Oct. 1, but was revised to avoid overlap with the Yom Kippur holiday.) In May, Informa said it would be partnering with wholesale e-commerce platform NuOrder to create a digital version of the trade show.
What factors went into picking the revised Sept. 30 to Oct. 2 dates?
‍The health and safety of all our attendees is of the utmost importance. We sent a survey to all of our retailers in May, and while many retailers signaled that they plan on attending tradeshows this season, many also stated they were uncomfortable with traveling this season. While we know pushing our dates back six weeks won't change everyone's mind, it does provide more peace of mind for everyone in terms of refining protocols and procedures within the buildings and facilities we will be using. Having more time to see what other shows have implemented, identify best and most efficient practices and fine-tune our safety measures hopefully creates more security for our undecided attendees. We all foresee the opportunity for Fall and Holiday buys taking place at our show given that so many deliveries were postponed and retail sales are already picking up. We think retailers will need to replenish inventory and will be seeking out immediate inventory in addition to placing final Spring '21 orders.
‍A number of other summer shows have decided not to hold an in-person event this year. Was that ever a consideration?
‍[In our May survey,]  results came back heavily that the industry wants the event to take place. Between postponing dates and investing in our safety and health measures, we feel very confident we can continue to serve our community so they can conduct business. We felt this time around, the hybrid of the physical and digital was the right solution.
‍How will the new virtual trade show operate alongside the physical trade show? Is it a duplicate of the real-world event, or is it designed as a virtual complement with a different experience?
‍The digital event will complement the live event and will last for eight weeks, Sept 1 to Nov 1, versus three days. It's an accessible alternative for those clients who cannot travel or do not feel comfortable doing so, and offers a supplemental experience to our live event. Buyers can utilize our digital event to view and discover products before and after the live event to enhance the buying process. Our partnership with NuOrder allows us to extend the typical live event experience to an eight-week format and will offer incredible content, trend stories and media — far more than we can organize within our live events. The digital event will offer buyers a user-friendly environment with robust search capabilities by show, brand, product and type, mirroring the architecture of shopping on a website. Buyers will also be able to get very specific in their product searches, leading to more brand discovery, and have the functionality to like products, create line sheets, connect with new brands, generate orders and conduct transactions on the platform. Brands will have visibility in a myriad of ways and NuOrder brings their expertise in technology and a user database of 500,000 retailers to the table, which brings tremendous value to our customers through amplified brand exposure as well as providing a wide net for net new lead gen opportunities.
Given that so many things are changing, what initial safety measures and other changes to the format are you planning for the September dates? Do the later dates alter any of the programing or experience?
‍Informa is a member of the Global Biorisk Advisory Council (GBAC), so we will be adhering to all guidelines they lay out for large events. We have also established 10 pillars of safety we will adhere to for our events this year. Some of the areas we will address at the live event include contactless registration, spreading booths further apart, creating 15-foot aisles, only utilizing 25 to 50 percent of our hall space for booths, grab-and-go food service, and enabling customers to preschedule appointments via our tools such as the MAGIC App. From an experiential standpoint, the show will look quite different, and we are looking into providing retail support instead of investing into the show floor experience to the degree we normally would. It goes without saying that the more retailers we have at the live event, the better the results and commerce for everyone.
‍What do you see as the role of the in-person trade show for the industry?
‍Business is about relationships — most importantly, relationships with our customers and partners. In order to have the most meaningful conversations and reinforce the friendships we share, we have to be in front of one another. The live experience is special because it's memorable and gives us all something to look forward to: a time for everyone to get together and really catch up with one another. We believe the future of the B2B channel will be a hybrid model of live and digital events. The challenges of the current business climate and state of burgeoning opportunity in the online environment has compelled everyone to get into digital. We all must pivot and adapt in order to build better businesses and succeed. Let's get back to selling shoes!

Rich Hill, President, Grassroots Outdoor Alliance
The specialty-oriented Grassroots Connect show, open to members and select guests of the Grassroots Outdoor Alliance, announced in March that it was canceling the June edition of the show originally scheduled for June 12-15 in Knoxville, TN. On June 2, the GOA opened its new virtual resource, ConnectHub, that will host sales tools, product images, workbooks and links to other B2B sales platforms to serve as a resource for retailers looking to plan their Spring '21 buys. It also announced that it would be opening the process to select brands and retailers outside GOA membership.
Did you consider hosting a virtual event, or was it evident from the start that something more like the Hub was the way to go?
‍In the weeks after our Connect trade show in Knoxville was canceled, we certainly evaluated the pros and cons of a virtual event versus a resource tool like the Connect Hub. During that time, almost every company we talked with — whether retailer, brand, rep, or third-party servicer — was dealing with a reduction in cash, reduced staffing, and increased challenges. With so much uncertainty still on the horizon, it was clear to us that the limited and time-constrained approach of a virtual event would unintentionally have excluded far too many from the community we wanted to support.
‍How much interest have you had from brands and retailers not in GOA to participate?
‍We just opened the Connect Hub to "non-Grassroots" brands a few days ago, and in the first 24 hours we had more than 30 vendors begin the upload process. Retailers will be invited in another couple weeks, so it's too early to tell how much interest there will be. That said, we believe that open accessibility for the greatest possible number of vendors and retailers is of utmost importance to the specialty outdoor marketplace. The Connect Hub provides that range of access, as it is built from the ground up to support our members and our industry at whatever level they are able to come to the table, and whenever it works best for them.
‍The conversations about what role trade shows play in the industry has taken on a new dimension. When the COVID crisis has passed, do you think the role of the trade show will have changed?
‍Without a doubt, we are super grateful for all the modern tools and innovative thinking that is being put forth during this incredibly challenging time. These tools are going to deliver some remarkable and truly needed benefits in a time when we could all use some help. At the same time, we're also confident that even with a ton of digital support, the outdoor industry is going to find themselves deeply nostalgic for many aspects of the pre-COVID way of doing businesses — for the personal connections, for the random discoveries, and for the engagement that only a physical gathering can provide. When it's safe to reconvene, there's always going to be a place for an efficient, face-to-face sales gathering like Grassroots Connect, and for natural experiences, outdoor communities and exceptional personal service.
Laura Conwell-O'Brien, Executive Director, The Southeastern Shoe Travelers Association
‍The Atlanta Shoe Market is one of the few industry events that kept its original date and format. The show is scheduled for Aug. 22 to 24 at the Cobb Galleria Centre in Atlanta.
With so many events cancelled, what factors did you consider in deciding to move forward with an in-person show?
‍Here in Atlanta and in Georgia specifically, I feel comfortable moving ahead with an Aug. 22 show. If I were in another state, I would not. I really think it will work. We've had great response from the companies: I am very happy to inform you that we are at about 60 percent of the companies registered compared to last year. I do expect a large number of companies to register within the next week, as many are finally opening June 13. The retailers are coming and they're really upbeat. It has exceeded by expectations for sure! Both retailers and vendors have been very supportive of the Atlanta Shoe Market.
‍In what ways will the August show be a departure from past shows?
‍This show is going to be different — you don't want anybody to feel not protected. We always have an opening night party with a band, and I've canceled that — how can you social distance in a ballroom? Last week I finally received the guidelines that the CDC and state recommended: Temperature checks before entering the halls; masks to be provided for attendees; Hand sanitizer stations; HVAC system maintenance to facilitate ventilation and reduce recirculated air, the same system as used in hospitals; redesigned floor plans to allow for wider aisles and one-way aisles; plexiglas shields available for rental through the RPM Service Kit at $155 each; [all] food and beverages provided in a no-contact way, i.e., all prepackaged food, with no self-serve buffets. And each attendee will have to sign a waiver.
‍Are attendees feeling optimistic about an in-person event?
‍Buyers are just getting back to work, and this next 90-some days is going to be crucial in knowing how this will play out. But our headquarter hotel, the Renaissance Atlanta Waverly Hotel and Convention Center is already booked. And the six other hotels are slowing booking up. That's telling me a lot. I'm cautiously optimistic. Could something happen and there's a resurgence and everything's canceled? Maybe, but you have to proceed somehow. It's going to be a different and there will be a learning curve for everybody, no question. It's a crazy time and none of us know how it's all going to work. We can have our best plans and hopefully they work.