Running On: Part I
Run specialty retailers share their stories of survival and ingenuity during the COVID crisis.
The COVID-19 pandemic and the associated shutdowns have sent a shockwave through the retail world — and the world, period. With no roadmap to follow, run shops across America have been adapting on the fly, trying to keep the lights on and planning for an uncertain future. And while there's still no easy answers, running independents have been showing what a new normal might look like. Footwear Insight reached out to shops across the U.S. to take a snapshot of this moment in time — and to celebrate all the ways this resilient channel has been caring for their customers, employees and communities in the face of unprecedented challenges.
Skinny Raven Sports
For running retailers like Alaska's Skinny Raven Sports, which has two brick-and-mortar stores as well as an events business, a world that temporarily allows for no events and no in-store shopping has been both a shocking blow — and an opportunity for ingenuity.
"We are learning to become a different and better business," says Skinny Raven owner Daniel Greenhalgh. "Some days I feel buoyed, but for the first week it was an almost paralyzing feeling to be told that you couldn't even go to your place of business. As time went on, we accepted the conditions and found ways to work within them. It's been up and down, but it's been revealing to see how amazing our team is and how much our community wants us to be here."
Skinny Raven had launched an e-comm site with footwear only two months before the  COVID-19 pandemic hit, and that site has been providing revenue during the crisis.
"We now have two full-time people building out a full e-comm platform so we will have everything we sell online," says Greenhalgh.
His staff has been doing virtual fittings via Zoom and FaceTime, and Greenhalgh says he sees those continuing post-shutdown. "It's something we should have always done," he says. "If you are not taking this time to accelerate these types of initiatives, then you are probably not going to be here for the long run."
The shop has also been hosting weekly challenges to keep connected. Skinny Raven recently held a pub run, where, instead of running to the pub, participants ran around their neighborhood picking up trash. By tagging their runs on social media or joining a virtual race in the online platform Strava, those race-day vibes can still be shared, virtually.
Skinny Raven is planning to replace its major summer race with a virtual race and fundraiser to benefit local businesses.
"We need to look outside of ourselves to see how can we find joy in helping people in our community that desperately need it," Greenhalgh says.
The support and advice from other running retailers across the country has been a morale booster, says Greenhalgh, who adds that vendors such as Brooks, Hoka One One and Mizuno were helpful by being early leaders in offering extensions and pushing dating out.  
"We see some light at the end of the tunnel, and our customers are calling us nonstop," he says. "There is a lot of demand for product. So many new runners are joining the ranks every day and walkers, too. Our family never did a daily family walk but now it is our everything." — Cara Griffin

Medved Running & Walking Outfitters
Prior to the  COVID-19 pandemic, Rochester, NY-based Medved Running & Walking owner Dan Medved and his staff were busy working on launching a new online shop for the store. The crisis put that plan into overdrive — and it has been a blessing during the crisis.
"As it became clear that we were going to have to close, we accelerated the development of our new website and launched our online store about a month ago" says Medved. "We have also initiated online fittings, curbside pick up, free same-delivery within 10 miles of our store and free shipping. Our training groups are being handled virtually and we are making sure to engage our community on social media. The reaction to all these initiatives has been very positive."  
While weathering the shutdown order, Medved says he and his staff are learning valuable business lessons. "While we look forward to being able to help our customers in person, we have learned a lot of new techniques to engage and support our customers that will prove helpful down the road."
Medved says he has learned the importance of being nimble and trying new things. "It has been gratifying to hear from customers how much they want to support us during this time," he says. "The customer emails that I have received over the past month have been very cool to read. It means a lot to hear that what we do makes a difference in people's lives." — CG

Palmetto Running Company
Bluffton, SC-based Palmetto Running Company has found a new mission during the COVID-19 shutdown: Helping out its fellow retailers via a newly launched "Run Local" initiative. Runlocal.org is a non-profit charity fund created to provide immediate relief to local independent running stores across America. For every item purchased on runlocal.org, Palmetto Running Company donates the purchase price directly to the local running store selected by the customer, who simply enters the name of their favorite shop at checkout. Customers also have the option to directly donate to the store, without purchasing an item.
The crisis has also galvanized some fundamental changes in the store's operations.
Co-owner Rob Fyfe and his staff have focused heavily on enhancing Palmetto Running Co's digital presence during the shutdown. The store had launched a new e-comm option just before the shutdown hit, which has been a key part of the new normal.
"We are evolving the way we do business," says Keri Straughn, who is Fyfe's daughter and who runs the social media and marketing for the store. "I think that this crisis has really pushed the running industry to go digital, which we are honestly excited about. It's something we had been working on anyway and were glad that we were prepared for."  — CG

Sayville Running Company
Like most of its fellow running retailers across the country, Long Island, NY-based Sayville Running Company has seen its business change completely.
"In a sense, everything has been a surprise. We have definitely never worked in this type of situation before," says Sayville Running owner Brendan Barrett. "I've definitely never done shoe fittings from my couch at home before. We've just been doing what I think a lot of other specialty run shops have been doing: trying to keep in contact with our customers via social media and email, continuing to provide a sense of community, and filling orders virtually."
Barrett says that his store's online presence will be enhanced by the time the shutdown ends.
"Our new website will be able to communicate with our point-of-sale system and should be a major upgrade from our current one. This will obviously help us both during and after the quarantine." — CG

Brooklyn Running Company
Having just opened a second location in Park Slope, Brooklyn, a few months prior to the COVID-19 retail shutdowns, the two-door Brooklyn Running Company (the original store front is Williamsburg) has been thrown from store launch mode to shutdown mode. But owner Matthew Rosetti says the shops are using the closure to make improvements.
It's not one thing the store is working on during the crisis — it's "all on the table," he says. "We are enhancing our ability to execute on a premium quality retail experience, freshening up our stores with projects that would've been otherwise challenging to achieve when open seven days a week, reassessing the talent we already have and any perceived gaps or shortcomings that may exist, and reconsidering the depth and value of various vendor partner relationships." Rosetti adds that the most obvious point he's addressing is: "What can we do financially to build a bigger and deeper moat around our business? Every crisis presents an opportunity."      
The shop has enhanced its e-comm options over the past several weeks and is offering virtual fittings. A live chat feature lets customers find the best option for their training needs. A staffer is plugged in from 8am until 8pm, 7 days a week, ready to answer questions, and customers can send in video clips for gait analysis.
One thing he's learned from this crisis, Rosetti says, is that "everyone has a plan until they are punched in the face — quote courtesy of Mike Tyson. In any fight, you learn who your friends are. We will all be judged and remembered by how we acted during this pandemic moment." — CG  

The Running Well Store
According to Kathy Gates, owner of The Running Well Store, the personal touch has been a lifesaver during the shutdown.
Located in Kansas City, MO, The Running Well Store was in the midst of planning an upgraded e-comm site just before the pandemic hit. And while Gates says she plans to have that new site up by July, she's pivoted to using email and social media to connect with consumers.
"Every day I email specific clients who have purchased from our store [to let them know] that they can repurchase online. These emails are specific and targeted, such as 'Hey Cara, you haven't bought the Adrenaline since May 5, 2018 — is it time for a new pair?' These emails are getting great click-through and open rates and are driving online sales."
Noticing a growing number of new runners and walkers in her community, Gates had yard signs printed, which some customers have put in their yards.
"These marketing moves are helping cash flow come into the store," says Gates. "It is not a sustainable volume, but we have cash flow coming in, and for that I am thankful."
Gates says she is also gaining traction with her Shopify e-commerce site. "Doing this interim webpage is actually a unique blessing in that the team is working out the operations for the online store," she says. "We are figuring out what we like and don't like about the e-commerce platform so that we can incorporate it into our long-term solution, and it is validating that spending the money on the long-term solution will pay off."  
While doors are closed, Running Well staffers are doing virtual fittings either over the phone or via Zoom. Customers can schedule appointments with a store "guru" to help them find their perfect pair of shoes.  
Gates has contacted every vendor and asked for help, she says. Service-based platforms like Ring, Constant Contact and her web host have offered free months or reduced rates. "I am not shy about asking for discounts or free service," she says. "My footwear vendors have added dating onto invoices. My credit card company has waived fees and interest rates for two months. I fully plan to emerge out the back side of this mess, and my vendor partners will make more long-term when I do."  
As for the biggest lesson learned? Gates says she learns it over and over again: "Live and operate beneath your means. I am not a big fan of debt and always pay off notes quickly. The day the floor fell out from under us, I walked into my bank, upped my line of credit and lowered my interest rate. I ran the numbers and could make cash flow work for the short term and had that line of credit should I need it. This allowed me to keep my full-time staff employees for at least a month while we figured out a long-term solution to what could possibly be an ongoing challenge. As we see businesses around us crumble, most, if not all, are over-extended financially."
Gates notes that fellow retailers in the run specialty channel have been supportive of each other, and that many vendors have worked with stores and the RIA to help stores and extend terms. "The running community will save the day in the end," she says. "Our customers are passionate about shopping local, telling others about our business and showing support in any way possible. We have the best client base, and it motivates me and my team to work harder for them." —CG
RUNdetroit
Detroit, MI-based RUNdetroit owner Justin Craig says he sees an opportunity for smaller retailers to excel post-shutdown.
"Being so small, the shutdowns are not going to affect us nearly as heavily as they do some big box retailers," he says. "I think that's going to create a void in the supply chain, leaving smaller retailers as a more front-of-mind option for purchases. There may be fewer retailers to buy from. Having a fully functional omni-channel website with every product that we have in the store is going to set us up to be more successful post-COVID."
RUNDetroit already had an operating system in place that has helped the store survive over several very challenging weeks, Craig says. "We switched over to a new point-of-sale about 18 months before the  COVID-19 pandemic hit," he says. "This changeover allowed us to have a semi-omnichannel system already in place."
While the store's primary focus has always been brick-and-mortar, it did have some product online already, and the staff was able to scramble in a matter of days to get the remaining footwear online as the store shutdowns hit. RUNdetroit is now selling nutrition and accessory items online, too, and Craig says that many online customers are not just making a purchase for a pair of shoes, but are also buying things like single gels, anti chafe products and socks. "These little things all add up to create a one-stop shop for our customer just like we would offer in a brick-and-mortar fashion," says Craig.
The overall business shift at RUNdetroit has impacted the way the store will operate going forward.
"The preparation that we started making a couple months ago, with plans for a staggered shutdown, amending how we are going to do business, how we are going to ask staff to interact as private shoppers or customers agents, and even amending our hours, all have allowed us to weather this storm financially while not going completely nuts," says Craig. "As we move into the next phase of reopening, I'm sure we will learn some lessons as we implement our playbook for resuming face-to-face business — and resuming that business in a reduced capacity but trying to maintain somewhat normal sales numbers."
And Craig believes that e-comm will only grow in importance once the shutdowns end: "As we return to the new normal — as much as I hate to say it — I think e-commerce is going to have to be an important part of our everyday life." —CG

Aardvark Sports Shop
Bethlehem, PA-based Aardvark Sports Shop has found validation and strength from its customers during the shutdown, according to owner Bruce Haines.
The crisis has "reenforced for me how supportive and resilient our customer community is. They want us to re-open as badly as we do!" Haines says. "I also have been touched by the support from the vast majority of our vendors."
Haines is taking time during the shutdown to work on his shop's website. In partnership with the e-comm team at The Run Free Project, Aardvark's e-comm site has added more items to its online store, which has "provided some cashflow as well as established a way for folks to check out what we have in stock," Haines says. "I see it long term as a way for folks to preview our inventory before coming in, but during the crisis the response from our customers has been a real boost." — CG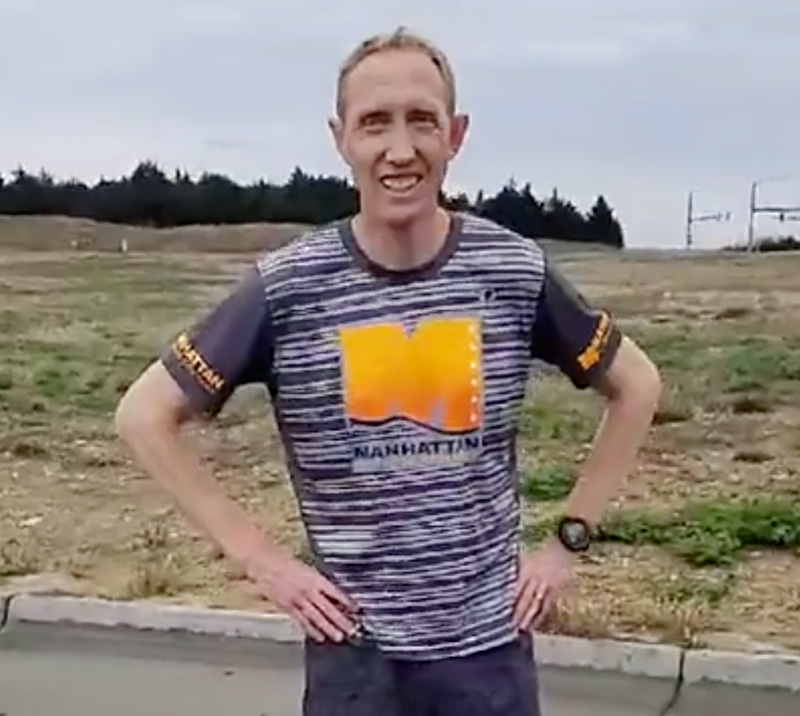 Manhattan Running Company
The Manhattan Running Company has been "trying to survive" by staying connected with consumers as much as possible throughout the  COVID-19 shutdowns, owner Trey Vernon says.  
Located in the college town of Manhattan, KS, the store is active with product showcases and live Q&As on social media, and is letting customers order either online or by phone. The store is delivering "store to door" locally and has introduced new product options such as nutrition boxes and accessory boxes.
Not surprisingly, Vernon says his top focus is staying on top of finances. "We have been trying to pay our invoices if we can, that way they are not piled up in two months," he says.
Vernon notes that adjusting on the fly has been challenging but rewarding. "You have to adapt, and quickly," he says. "Luckily we already had an e-comm store, which has really helped us. Also, doing store-to-door delivery in town has been amazing." —CG

Pacers Running
For the six-store metro Washington, D.C. Pacers chain, the shutdown agenda focuses on investing in cross-functional communication and leadership enrichment.
"Three times a week we are lifting our heads and focusing on how we can improve ourselves as leaders and build towards the future," says CEO and chain partner Kathy Dalby. "We've spent time diving into our communication styles, creating guiderails for how we will work together as a team during the crisis and beyond, set aside time to ideate, and build a space — even virtual — that supports transparency, vulnerability and trust across our team."
As for what she learned from the  COVID-19 crisis and its impact on Pacers, Dalby is blunt. "It's vital to give your people a real opportunity to contribute and take ownership by creating a framework where they can be vulnerable, talk straight and share in wins. We should have focused on creating this space before the crisis. However, there is no time for regrets."  — Bob McGee
See Part II and the Rest of the MAy 2020 Issue
Running On: Part II
Footwear Insight reached out to shops across the U.S. to take a snapshot of this moment in time — and to celebrate all the ways this resilient channel has been caring for their customers, employees and communities in the face of unprecedented challenges. Read the full story.
Taking Action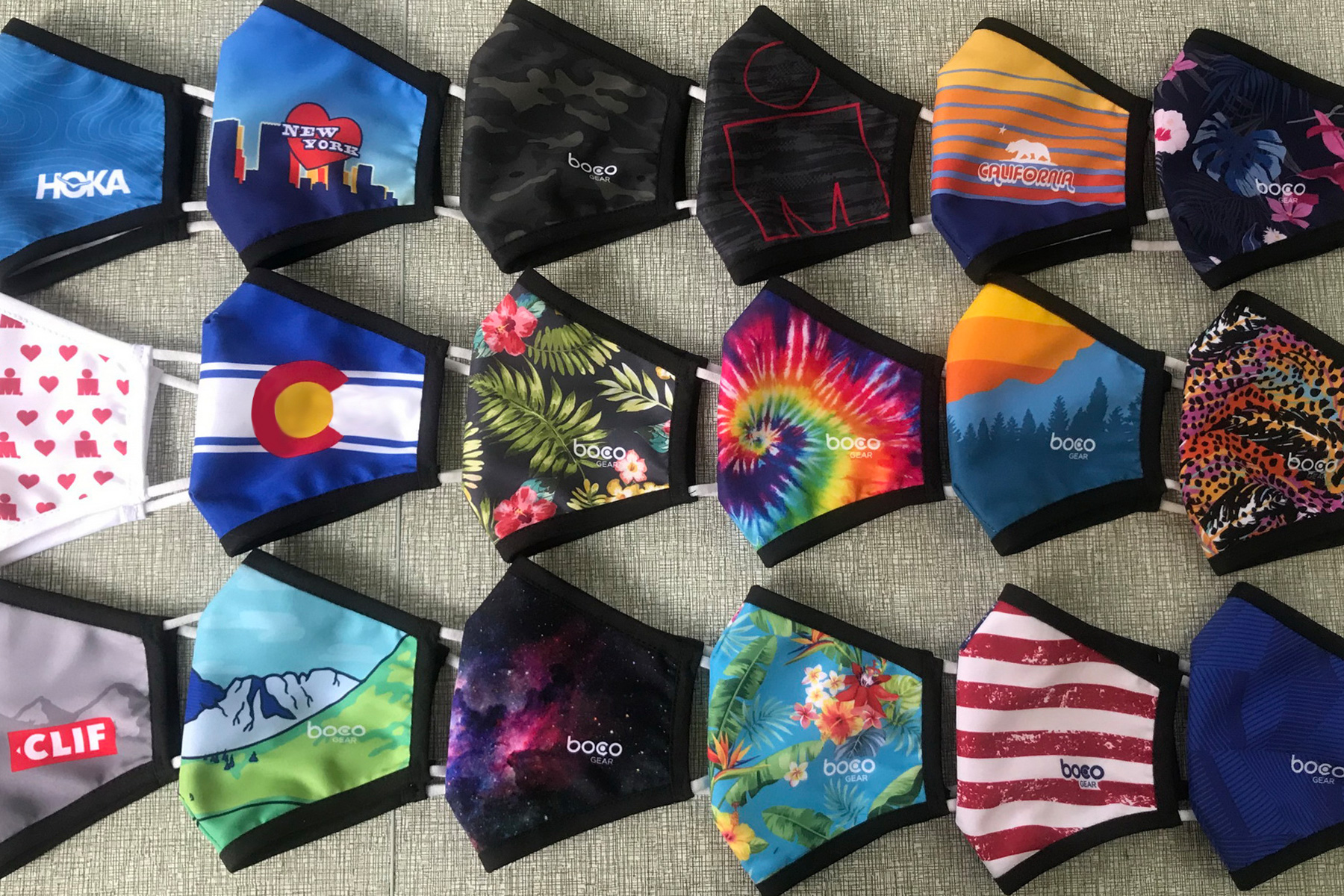 The COVID-19 pandemic and the associated shutdowns have sent a shockwave through the retail world — and the world, period. With no roadmap to follow, run shops across America have been adapting on the fly, trying to keep the lights on and planning for an uncertain future. Read the full story.
The Survey: Consumer Expectations Post-Pandemic
As shops begin to plan for reopening and the new normal, the question remains: What are consumers — shaped by weeks of quarantine and confronting rising unemployment — looking for?  See the full consumer survey.
Supporting Independent Retailers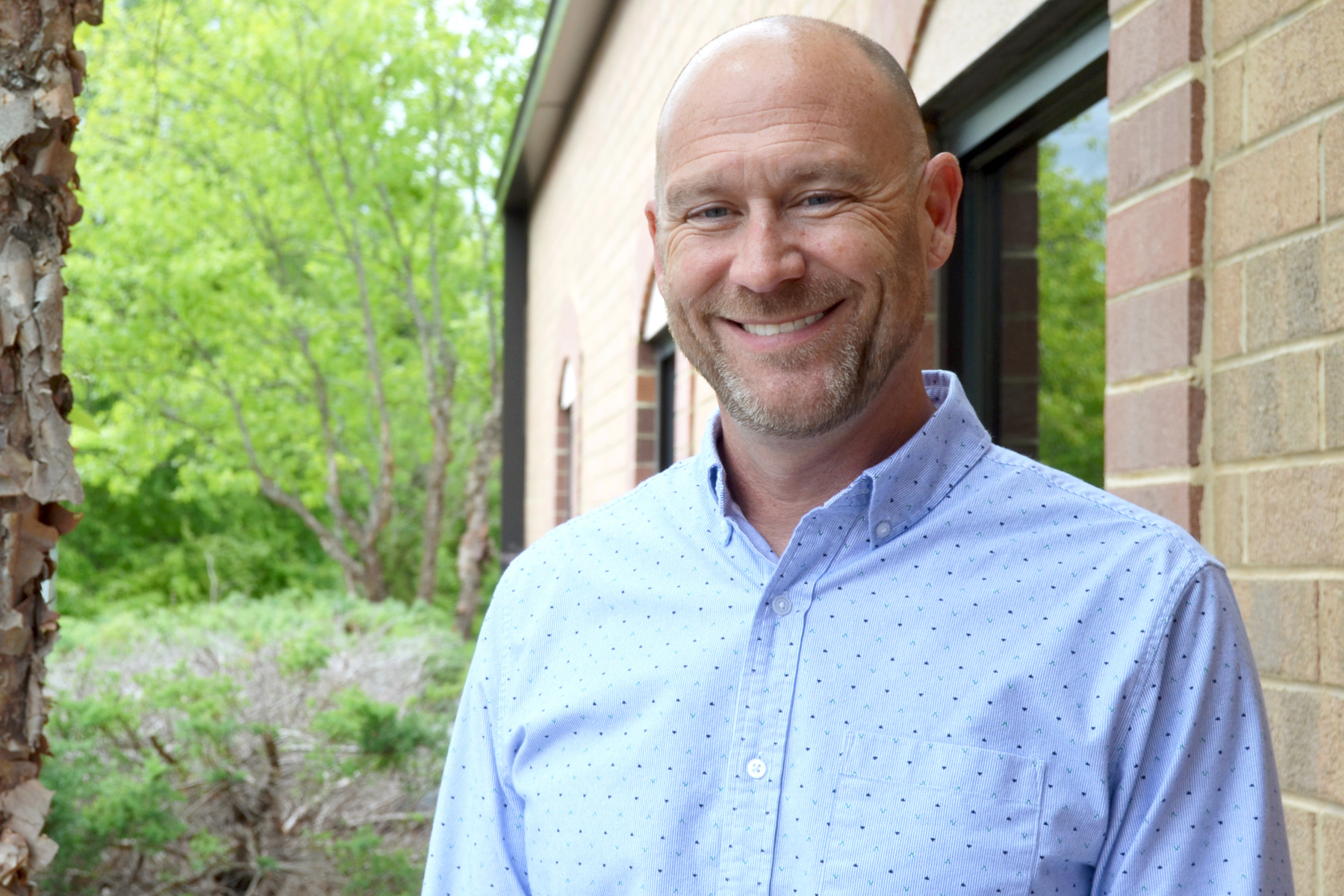 Josh Higgins, president of OS1st, discusses the importance of supporting independent retail and what the future holds.
Read the full story.
8 Questions with RIA's Terry Schalow
As the executive director of the Running Industry Association, Terry Schalow has had a front-row seat to the cascading effects of the near-overnight changes in the industry...  Read the full story.